Extra Benefits
A variety of extra benefits and programs are available to AmeriHealth Caritas North Carolina members in addition to their regular Medicaid Managed Care benefits. Certain terms and conditions may apply.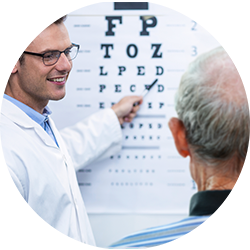 Wellness
Adult Vision Program including one additional pair of glasses and one extra eye exam every two years in addition to Medicaid benefits.
In-home educational visits for families of children with asthma and women with high-risk pregnancies.
Weight Watchers program membership.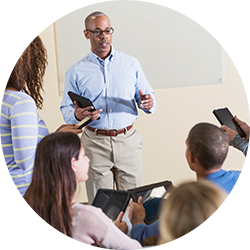 Education and Lifestyle
Mission GED® program providing resources and free practice and regular tests for a high school equivalency diploma.
Boys and Girls Clubs membership for members ages 6 through 18 in participating clubs.
SafeLink Wireless phone with monthly data and minutes and unlimited text messages.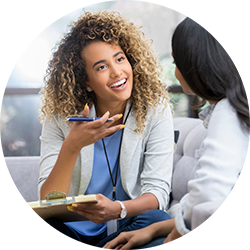 Support
Flexible recovery benefit of up to $500 following successful completion of a non-hospital substance use disorder treatment stay.*
Meals for up to seven days after being discharged from a hospital.
Non-narcotic chronic pain management program, Living Beyond Your Pain.
Opioid Misuse Prevention program, offering guidance on safe and appropriate opioid use.
Additional Benefits
In addition to our extra benefits, AmeriHealth Caritas North Carolina wants to help you and your family get and stay healthy with the following programs:
Tobacco cessation services to help you stop smoking or using other tobacco products
Women, Infants, and Children (WIC) special supplemental nutrition program
Newborn screening program
Hearing screening program
Early intervention program
Help with problems beyond medical care
It can be hard to focus on your health if you have problems with your housing or worry about having enough food to feed your family. AmeriHealth Caritas North Carolina can connect you to resources in your community to help you manage issues beyond your medical care.
Worry about your housing or living conditions
Have trouble getting enough food to feed you or your family
Find it hard to get to appointments, work or school because of transportation issues
Feel unsafe or are experiencing domestic violence. If you are in immediate danger, call 911.
*The treatment is subject to preauthorization.